Administrator
Staff member
Here are a couple of confetti lamps and a little pot (maybe an ort bowl?) made from leftover small pieces of my earlier red eucalyptus haul. These are my first confetti lights, so I'm kind of figuring it out as I go. I didn't realize the wick was crooked in the oil lamps, and I'm too tired to go re-shoot the pics.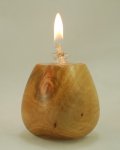 This pot is about the same size as the confetti lamps above...about 2" high and 2 3/4" wide.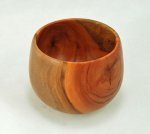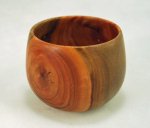 Comments and critiques are welcome.
TIA -