I finished these up last Friday... was to take them to my Farmer's Market last Saturday, but the market was canceled due to weather system.... will go tomorrow.
They are all glue ups from various boards... aspen, paduak, yellow heart, rosewood, brazilian wild walnut, maple veneers and maybe a couple of others I've already forgotten...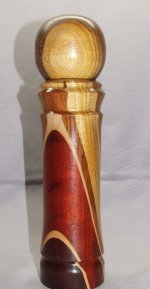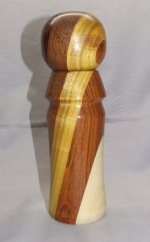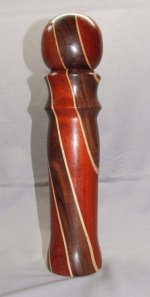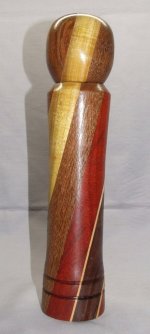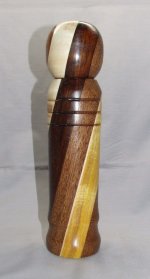 All are finished with Old Master's sanding sealer, my versions of an abrasive grit, and several coats of wipe on poly... then buffed with Carnuba.
the one in second picture is about 9 inches tall, the rest range from 10 to 11 inches.