Administrator
Staff member
I'm trying to get back to scanning family photo albums, we've got well over 100 of them to go through here, more at the farm and her mom's place. Last time I was using my DSLR camera on a tripod with a couple of cfl lights on the sides, and a board for lining up the shots. It was slow and tedious doing one page at a time and fighting glares from the lights at times.
I remember seeing a couple of builds for archiving quills and did a little googling for plans. I came across the video below, where he built his own. He linked to the plans (free) along with software to control scans and the cameras (two of them).
I pulled the dxf files for the plywood parts to vectric and they are already laid out with lines for doing dados, so it's just a matter of arranging the parts and creating the tool paths. Most of the parts probably could be laid out and cut with a jigsaw for the most part.
The plans:
https://forum.diybookscanner.org/viewtopic.php?f=28&t=2593
direct link:
http://www.diybookscanner.org/DIY Book Scanner 920.zip
The manual:
https://forum.diybookscanner.org/viewtopic.php?f=14&t=2596
The pi scanner software:
https://github.com/Tenrec-Builders/pi-scan
There is software linked on the video description for processing to pdf, but I'm using a software called Scanned Image Extractor. It basically crops images from a larger image and lets you save them off to individual ones.

Download Scanned Image Extractor for free. Extract images contained in scans. Scanning albums is not an easy task, since the extraction of actual photographs within scans is usually very tedious. This tool allows you to scan as much as you can fit into your scanner and then semi-automatedly...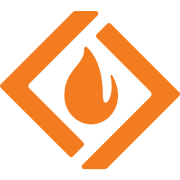 sourceforge.net
I don't know yet if I'll build it, may just stick with the dslr setup I started with, but may pull down the PI software and see how well it works and if would be worth building the full rig.