Hi guys.
As I'm just arrived from my in-laws and already preparing the luggage to come and meet you, I thought I could share some pics of the project that I've been working on.
In fact the title should have been Autum leaves nigthmare, or so I thought several times while I was working on it. It is not finished at all yet, as the details take quite a while to get right. Only those few leaves on the top left corner are almost finished, although I may rework them at the end.
Here I was setting in the basig contours with my router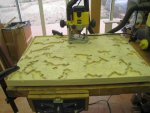 Here the contours with the basic background level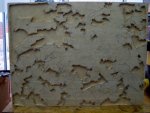 Some progress pics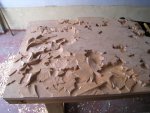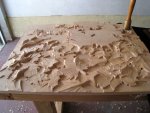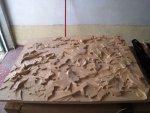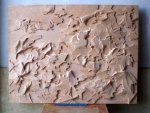 And some close-up details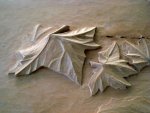 Present state, still a lot to carve
Comments critics and suggestions are welcome, thanks for looking.