Despite good overall light in the shop there are always tasks that can benefit from some targeted assistance . . . and maybe some magnification. My small bandsaw stands in front of the bench grinder most of the time and is on wheels.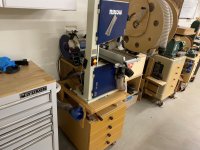 I have a magnifying lamp that is on a swing arm and is made to stand in a dog hole. Put a dog hole in the small bandsaw base.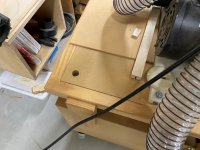 I can easily position the bandsaw stand, lock the casters and swing the magnifier where I need it. You can see that I added a small LED light fixture under the upper cabinet as well.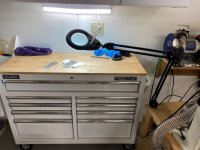 Move the bandsaw cabinet over a little and I get a great view of the grinder as well.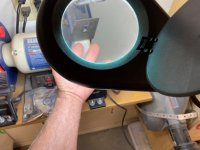 It stores in the drawer unit that holds all my sharpening stuff when not in use.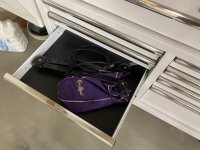 That's one more off the list. I try to knock a few out between each project.