I had been fooling around with a saw rack idea. Nothing original.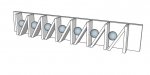 Used the freebie saw and can still count to 10.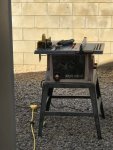 Needed a 30 degree and a 60 degree cut.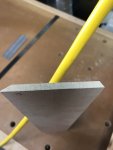 Took a while but I found my raised panel carrier.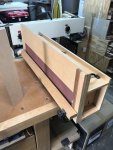 Did the trick. I cobbled a small support for the small cutoffs. Came out pretty good.
.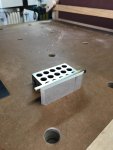 .
So I batched them out.
A little work with the router sled for the repetitious dados and I'm off!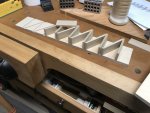 cont'd . . .
Last edited: