Well My brother decided to go thru some of his tools that were his and that he inherited from my father when he died back in 2000. He has decided that he isn't going to be building things as much as he use to and decided to pass some on down to me since I'm still actively building things.
First up a few hand planes. The block plane is a Craftsman knuckle cap 3732 which is identical to a Stanley 65 low angle block plane.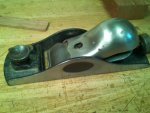 Then here is a Sargent 407 and a Mohawk Shelburne 900? bench planes with extra blades.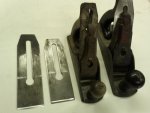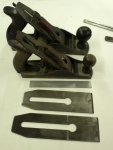 Next is a Made in the USA Stanley 78 with the fence and the nicker. I have to ask my brother if he has the depth stop since it's missing.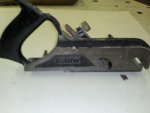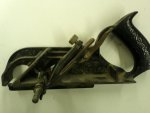 And a Stanley 151 spokeshave.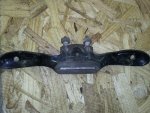 Here are a few hammers that were my fathers father.
And a few more hammers and a back saw that were my dads. I should note that both the claw hammers still have their original handles!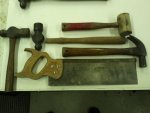 And some handsaws that my brother used on the job doing concrete work.