I've been having a continuing issue with my Dewalt planer, finally got to the point that enough is enough. Tired of taking it apart after 2-3 boards and vacuuming it our so I could adjust the height to continue, just filled up with shavings. Took it apart, removed the fan blower assembly and found the problem!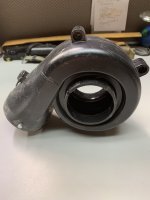 removed assembly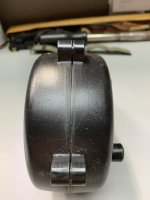 What is SHOULD look like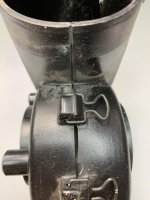 What is DOES look like!
Guess I found the problem LOL. New one ordered