As implied this will be about two basic operations that I find useful in modeling wit Fusion. First is called filet and the other is called offset.
First I will start but creating a new design. For this model I will use the x and Y plane and be looking at the design from the top down.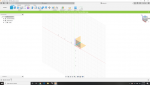 Next I will make a rectangle that is 5 x 5.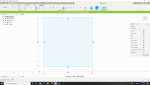 Next I will select the filet function from the modify menu. An I will select the two lines I want to create the filet on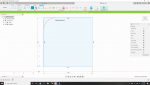 If I want to to multiple filets with the same radius then I continue to select lines while holding down the shift key when I am done selecting the fillet I put in the dimension needed.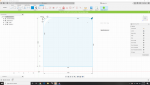 The next function is call the offset
This is done by selecting the part of the shape that we want to make a offset copy of
and putting in the distance you want the new shape to offset the old one. it can be either a positive or negative offset.