Administrator
Staff member
The latest beta version of Adobe Photoshop includes a new feature called "Generative Fill". You select an area of a photo, give it a short prompt (one or two words), and then it uses "artificial intelligence" to fill in the selected area of the photo with its best interpretation of the prompt. People have been using Photoshop to manipulate pictures for years, but this new feature makes it much faster and easier. I have mixed emotions about AI. I don't like the idea of it replacing writers and other creative folks, and really dislike that it could be used to manipulate people's emotions through social media and other advertising platforms. On the other hand, it's kind of fun to play around with for entertainment. We're still in the early stages of AI development, but I think it will eventually cause a major shift in people's perceptions of what is real and what isn't. And I don't necessarily think that's a good thing in the long run.
This beta version is still getting some bugs ironed out, but it will only improve as people use it and it "learns" from the experience. It's easier to show than explain, so here's a few photos...
This is the original photo I started with. It's a old shot I took of the Big Tujunga Wash, which is less than a quarter mile north of my last house in LA, right on the edge of the Angeles National Forest. This picture was taken after heavy rains, so the normally dry wash had some water running in it.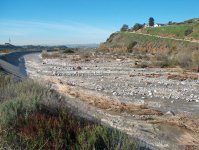 I drew a line around all of the riverbed itself, and gave Photoshop the word "mountains" as a prompt. Within 30 seconds or so, I was given three separate interpretations of the photo with some mountains merged into the shot. (You can prompt with the same word again and three more versions will be generated. This can be done repeatedly, with three new versions generated each time.) Here's the best of the three "mountains" versions: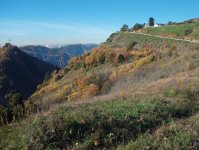 Prompt: "swamp"
Prompt: "forest"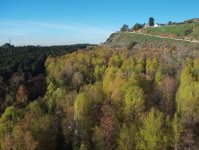 Prompt: "mountain meadow"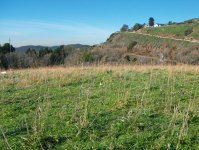 Prompt: "desert"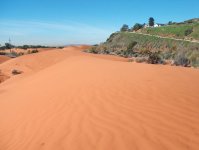 Prompt: "fall colors"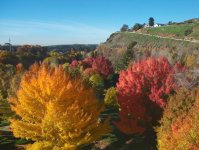 Prompt: "beach"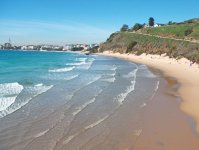 Prompt: "mountain stream"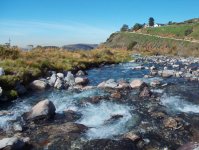 And probably my favorite, "ocean"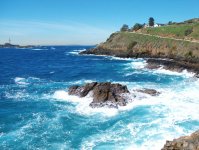 Continued in next post...
Last edited: