Fun little instrument for anyone...
I used a cigar box, but a home-made box would work as well...build one for yourself, the kids or grand-kids, gift-giving or what-ever, just get out in that shop and create
The keys can be anything you can imagine, but spring steel seems to be the favored material...Mine here uses tines from an old leaf rake, I've seen where some folks use the metal from an electricians snake, bicycle spokes, umbrella ribs, hacksaw blades, even those windshield wiper inserts etc. etc. let your imagination run wild LOL
As far as tuning goes, it's just a matter of loosening the hold down screws and moving the tines in &/or out of the holder and then re-tighten.
Mine's set up with a piezo pick-up & jack port to plug in to an amp, D.A.W. or even straight into the PC...great to add effects such as reverb, distortion etc. what ever floats your boat. Not necessary to play, it's just an option.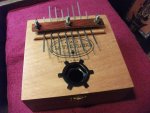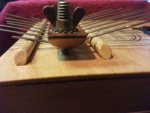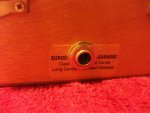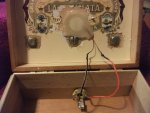 And since I can't play this thing any better than my sorry guitar playing, here's a little sample of how they should sound
http://www.youtube.com/watch?v=k8uI59vXP_c