So a long story short i came across an entertaining yt channel that sparked a debate between my son and i about Ramen.
https://www.youtube.com/user/FrenchGuyCooking
He had a Ramen addiction series so ....one thing led to the next and when i called my son to say we gotta take care of our own food he said Dad go to XYZ Asian super market and buy Ramen noodles.
ok on way there i get half dozen txts from him with pics of the Ramen i an expected to find.
Well we tried a bunch of different noodles for a bit of fun but as insurance i made sure to get some BBQ pork steam buns and sushi mix.
Here is the evidence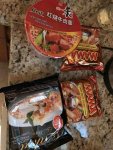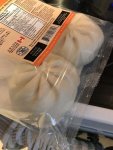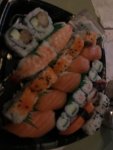 Good time was had by all. .
call me kimchi for short
lol