well guys & gals,
I'm not sure this is carpentry, but since it involves updating my kitchen this is where I'm going to put it. I'm trying to surprise my wife with new kitchen cupboards. We're going to be selling the house soon, however, so I'm going to do the work myself, enjoy the new cabinets til we move, then do the whole thing all over again at whereever we end up.
I'm currently between shops, so this is not as trivial a problem as just going out to the shop and making sawdust however. Thanks to a friend from over on the WWA, I got started on building my kitchen cabinets yesterday. I took some of my maple up to his shop and we made an awful mess of his garage shop. I've invited him to visit here, and hopefully he'll sign up and chime in at some point.
We started out by chopping all of the boards I brought into more manageable lengths: here is the result. 4/4 rock maple (with some ambrosia features as it turns out)
Then, using this venerable old Craftsman jointer, we cleaned up one edge and face jointed some of the boards (time was limited, so we didnt' get to them all yesterday).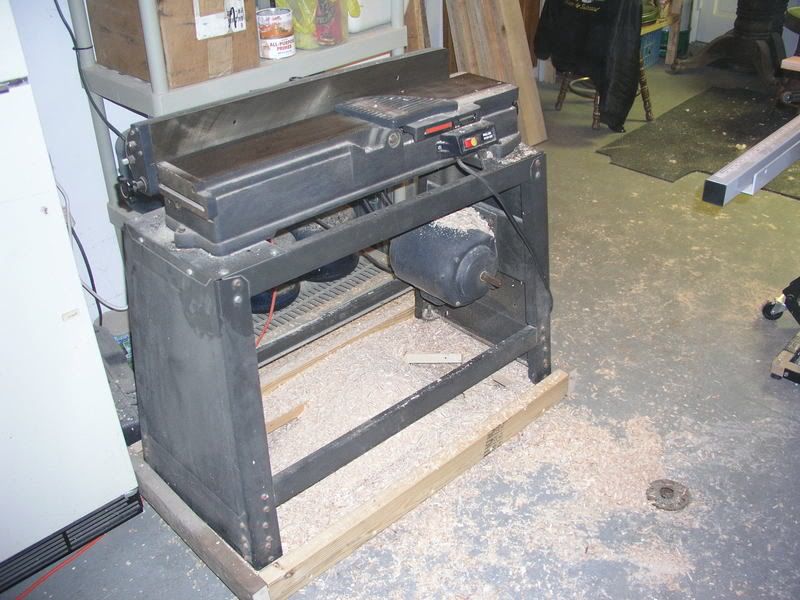 Resulting in something that looked like this: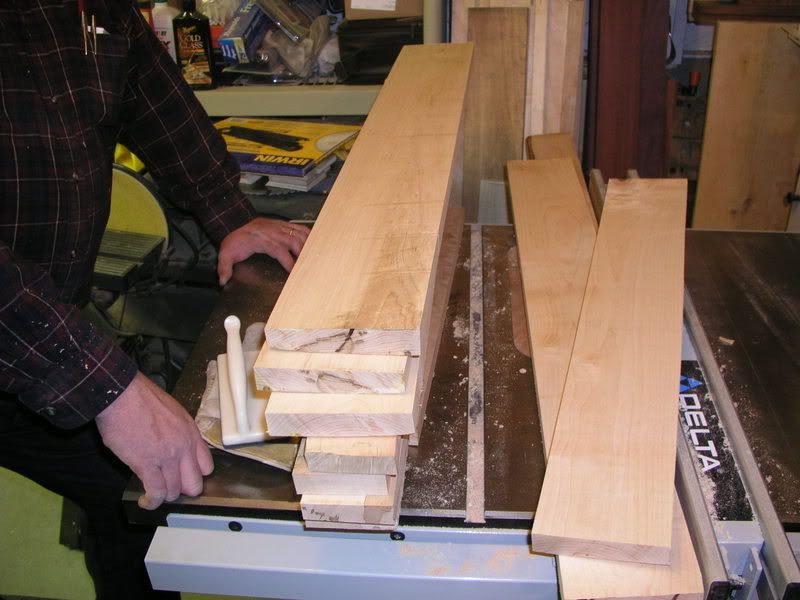 and this:
Last edited: