My Windsor chairs project - only took 6 years!
Well, after Ben, and more than a few of you gave me a little kick, or should I say motivation, I got started.
Here is the thread that shows the wood I began with:
http://familywoodworking.org/forums/showthread.php?t=18624
So yesterday I split some pieces from the shortest log section, 26" long. This is a nearly veneer quality white oak log. The wood is just super, with very few defects, mostly just nice straight grain.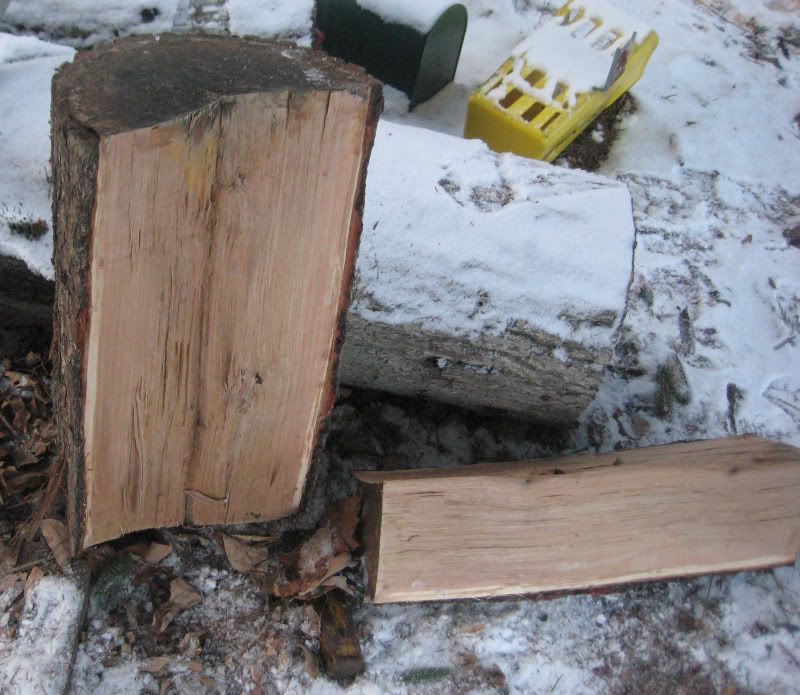 Next, mark my 1" x 1" billets, split them out with a froe: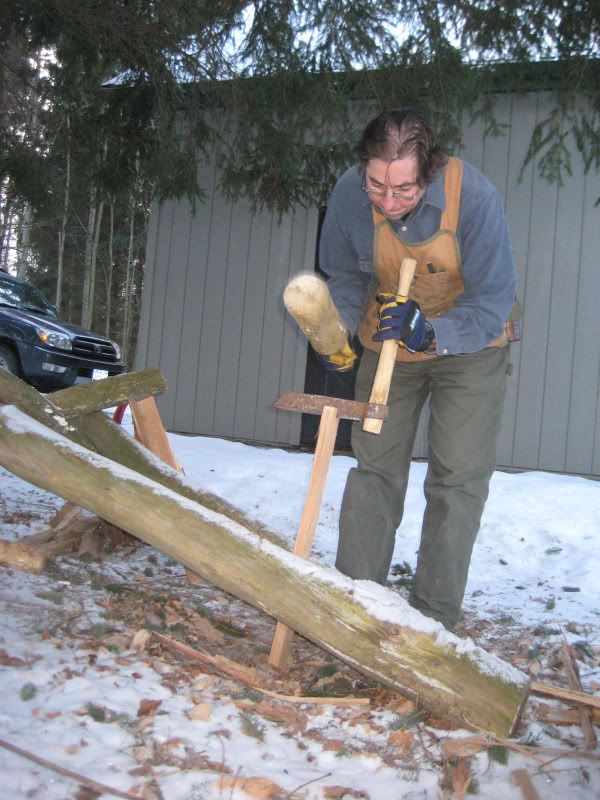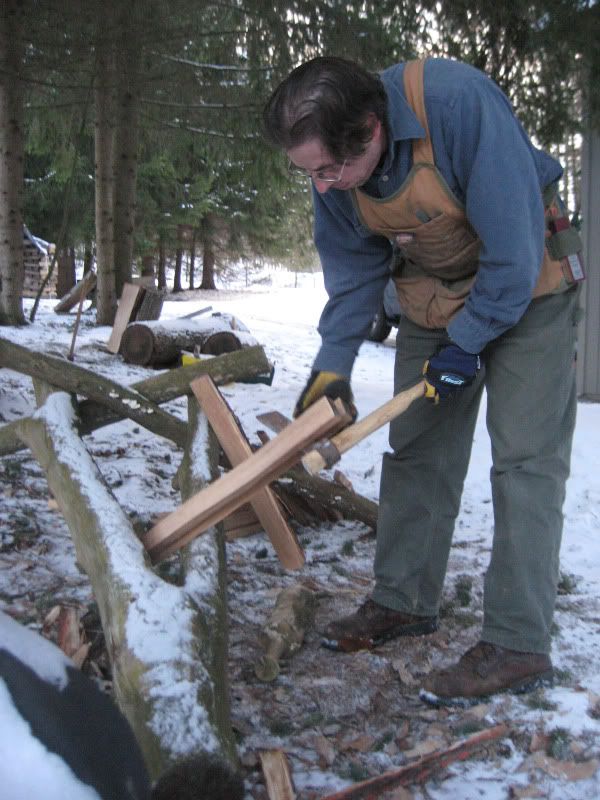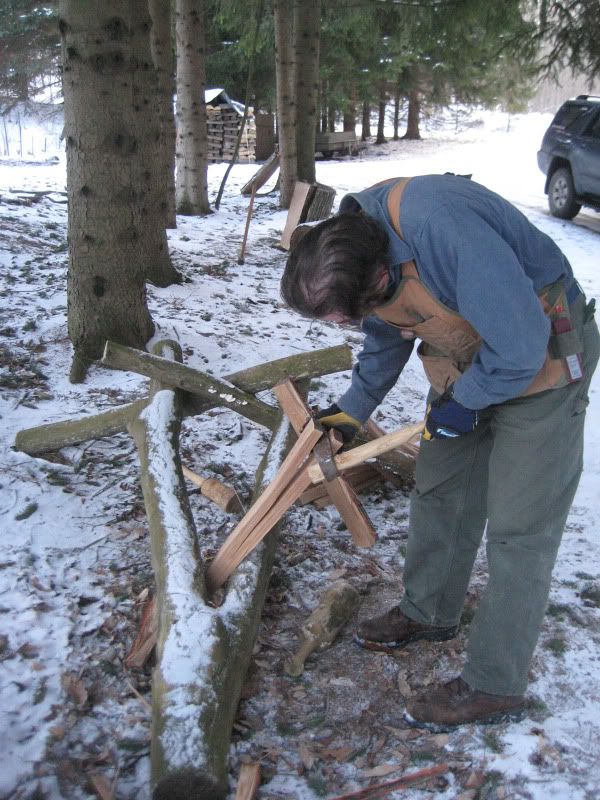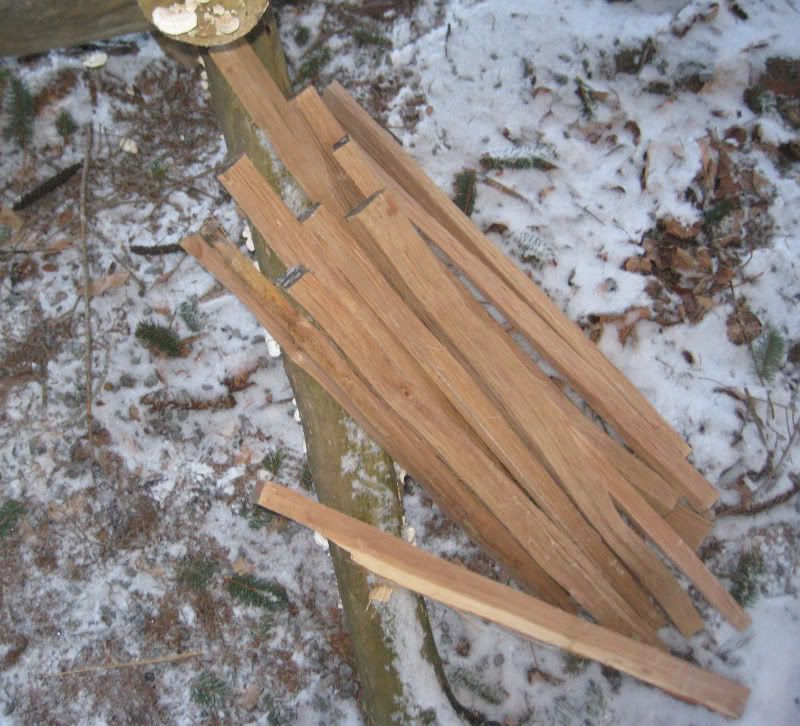 From the rough billets, they will be shaped on the shaving horse using a draw knife, into 3/4" x 3/4" pieces, to be shaped later into spindles.
Here's the horse, which usually lives outside, brought into the shop and ready to work.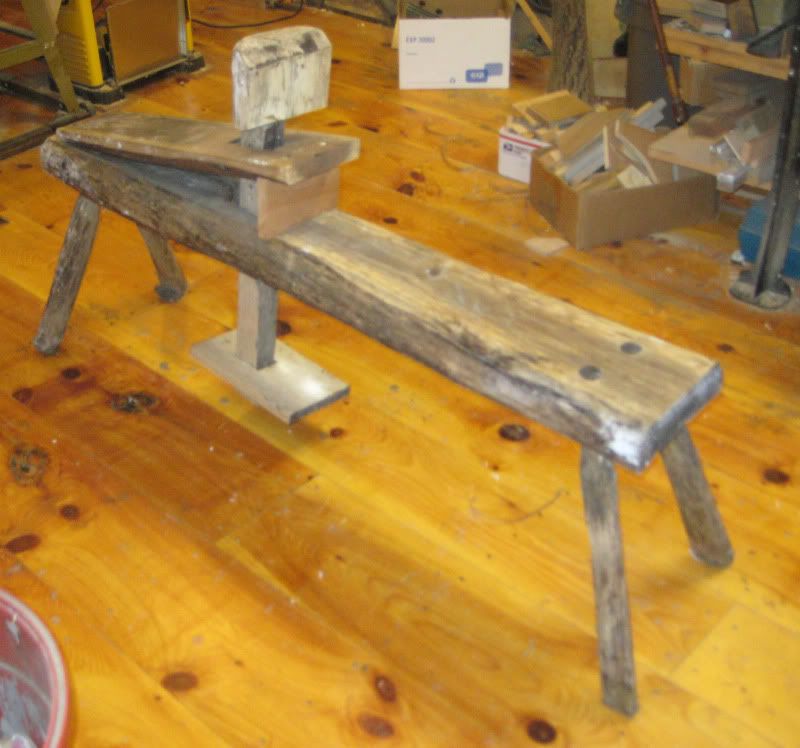 Before he left for school, Ben did a great job cleaning up the shop. Now I get to mess it up with shavings flying.
My intention is to make 3 chairs, to go with the one I made last February with Elia Bizzarri. This is a daunting undertaking for me, but we'll see how it all goes.
Last edited: