Built a new shooting board specifically for my mitre plane. I like the design which was inspired by Paul Sellers and Charles Hayward.
Most of the work was done using hand tools including all the grooves. The grooves were cut with a large tenon saw, then the waste chiseled out and finished with a router plane. The wood is alder. Tested it out and the results were dead accurate.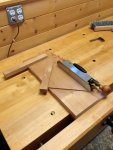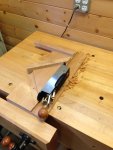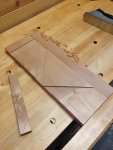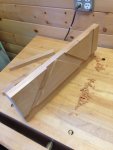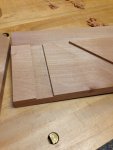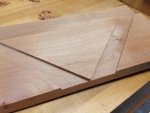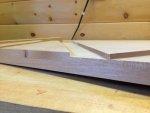 New home: under my bench with other fixtures.