Administrator
Staff member
Or maybe it was a ploy to see Jays new place and project.
He offered up these cuties on FB the other day. I had just mentioned to my wife we needed to get a couple more kittens for the older cats to train as we had one pass recently, due to a tick bite.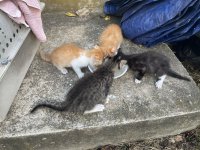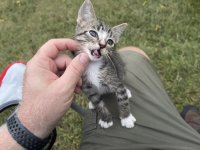 Four female kittens, all very friendly and used to human contact. They all got cleaned up when I got them home and a warm bowl of milk before bed.
Now Jays project…I'll just say that it's amazing, and his attention to detail dwarfs the effort put into many of my projects. I can't wait to see the final project.