I've got 8 sets of ten pen blanks I'd like to give away, each blank is about 3/4" square and just over 6" long.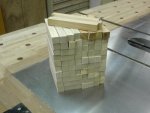 Most are the Blue Keyaki wood that I'm making the Genkan bench out of, but there will be one Japanese Evergreen Oak blank in there as well (a kind of Red Oak).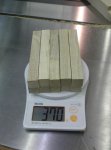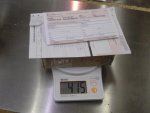 All I want is shipping, the ten blanks packaged up weigh in just under half a kilogram. Using SAL shipping, which takes two weeks, the cost is 580 yen or about $6.50 with exchange rates and PayPal fees.
If you would like a set please PM me.
Any blanks left over will be sent to Jonathan for his school kids, so they won't go to waste
Cheers!
Last edited: