In another thread Darrin mentioned wanting to do sculpting in a cad program. I am going to show one way it can be done in F360.
I will start out using a simple cube that I have already created.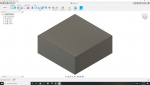 next I will open a second sketch and and put a profile on one face of the cube. for demo purposes I will use the spline function but it could be a circle, arc or even a rectangle. You could even trace a profile fro a drawing using something like the spline function.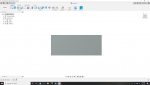 Next I select the sweep function from the menu.. and select the profile and path I want to sweep.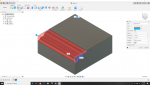 hit OK when you done selecting the path.