OK, seeing as this was my bright idea and it has died on the vine. I am building a cart.
Once again, there is NO time limit on when to start or when to complete. A person can jump into the area of the board anytime they wish and show a build, or even ask questions. No real given sizes or limits. A cart could be a cart for your BBQ, for your shop, a liquor cart in the den. Only requirement is a a cart.
When I tossed out the idea, this was what I had in mind. It is from
"Shopnotes, Setting Up Shop"
. If you want to build this same cart, please purchase the magazine.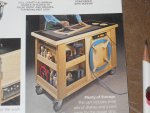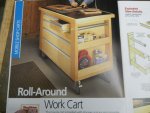 So the first thing, is to figure out the changes I want to make. I am making a couple changes. Dropping the pipe handles, changing the height.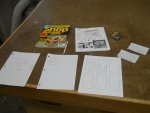 OK, I have it figured out and drawn to make sure the dados, don't interfere with each other.
Last edited: