My original belt lasted years. Finally it was time to change it out and I went with the Klingspor version. It lasted about a year and was never really very good and it is time for another change already.
Four fasteners remove the platen / motor assembly.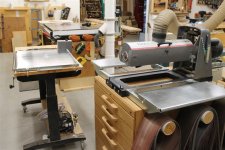 I also remove the "Fast Lever" before I clean out the frame area. The sawdust doesn't bother me so much but the abrasive cleaning stick residue is pretty gummy.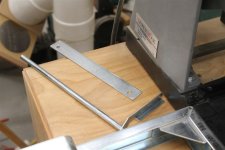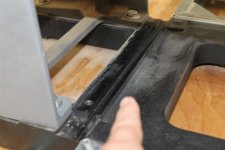 The Klingspor belt was 100 grit with an almost slippery thin backing.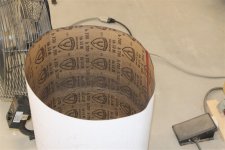 The factory replacement is 100 grit with a heavy cloth backing that has some texture to it when new. I cannot say how long this rough texture lasts but it was pretty smooth on my original drive belt at 5 or 6 years (no surprise there).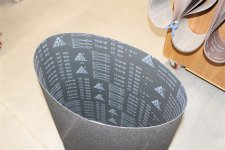 The tension roller and drive roller were both pretty grimy.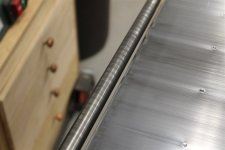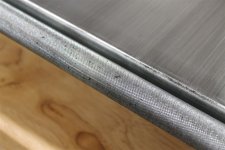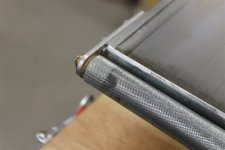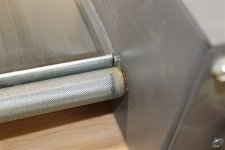 A little alcohol, a brass brush and a cloth cleaned things right up.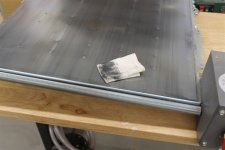 I tape off the rollers and wax the platen.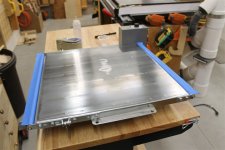 They stopped making this stuff. Glad I got a lifetime supply on clearance when that happened.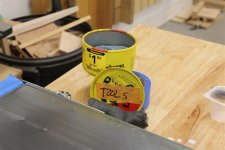 A needle oiler puts a drop or two of light oil on the bushings and other moving parts as instructed in the manual.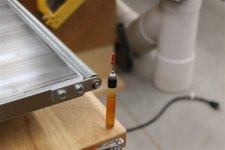 I put the "Fast Lever" assembly back in position and set the conveyor assembly onto the front posts. I put the lever in the raised position and lightly tighten the rear fasteners.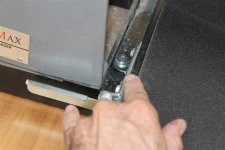 Now I can put the lever in the normal position for use and raise it when I want to use it without loosening the rear fasteners. This method has worked reliably for a decade.
I check the drum alignment and, just as last time, find it unchanged. I love this part of their design.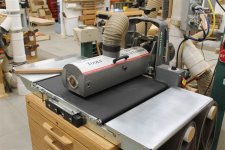 I ran a few test boards. Just like a new blade or bit, the belt worked great. Over time there will be alittle bit of tension increase as the belt gets comfy. Once broken in I have never had to adjust the drive belt until it is time for a change.
Last edited: