I was trying to link to the thread that nudged me into action but my Google-Fu is weak today. The person was having issues with trunnion adjustments on his saw and the cure turned out to be a little preventative maintenance. That prompted me to check when the last time I did a PM on my tablesaw happened to be . . . it must have been a few years but 2 of those it was in storage. Turned out is was more than 8 years (2 of them in storage)!!!
My saw is somewhat surrounded and that makes it easy to put off routine maintenance if I get lazy. The outfeed blocks the rear access and the router table blocks the motor cover area.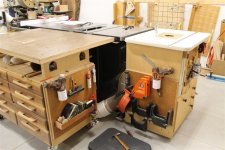 Other items clog the other side but access here is not required.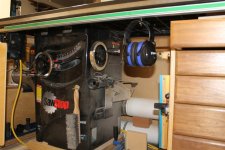 First off, de-energize that mother.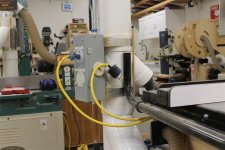 A couple of simple pencil marks will let me get the router table back into the general area when I'm done.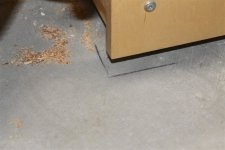 I slide the router table over there . . .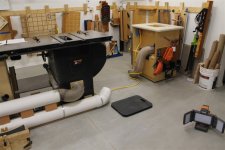 And roll the outfeed over there . . .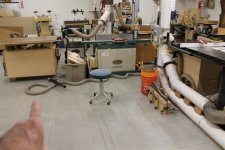 This gives me all the access I need.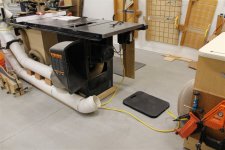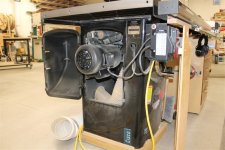 Pull the blade and riving knife.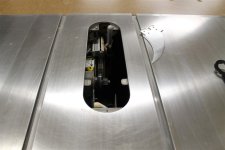 cont'd . . .