The dresser that goes with the bed ..
http://familywoodworking.org/forums/showthread.php?38042-2nd-bed-for-Granddaughter-idea-to-reality&highlight=
is now completed and in service.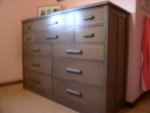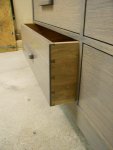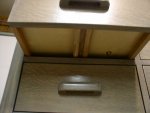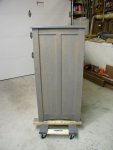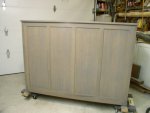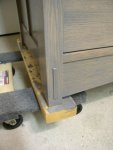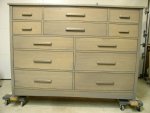 White Oak, gray stain, General Finish HP semi-gloss topcoat, wax. Joinery is mortise/tenon, tongue/groove, dovetails and a couple pocket screws. Top is floating with blocks in grooves in top rails. Drawer slides are dovetailed slides. Tenons in corner uprights are through tenons. Dust panels under all drawers.
Roughly 64"W x 46"H x 22"D … Big and Heavy for sure.