A few years ago, I made very quickly this saw till to hold my saws. It didn't hold some of them properly and it ocuppies a lot of room in the cabinet so I decided to make a tilting one.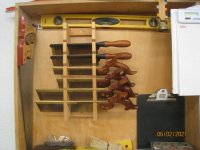 I started by getting some scraps and sorting them. Then I resaw them to 12mm thickness so that they would be a tad thicker than the saw handles. Then I routed a dado on both of them that was half the thickness of the saw rib minus the spacer thickness divided by 2.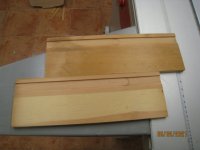 Then I marked the contour of the saw handle, cut it , glued the two halves with a strip of masonite in between and sanded on the spindle sander.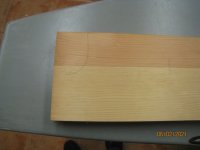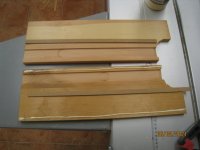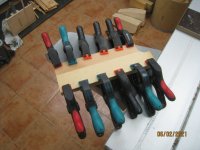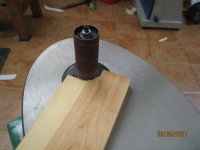 Did the same procedure for my gent's saws, adapting the groove to their rib and the entering hole to the handle.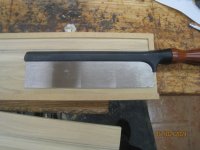 Here you see the finished result, I put hand cut teflon washer in between each casing to minimize friction. It portrudes a bit from the cabinet due to the mistake I made that I mentioned on previous post, what I like is that they are protected and now I have a lot more of free room int the cabinet.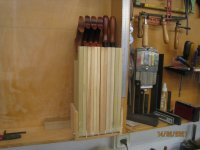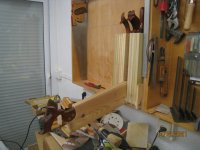 Thanks for watching