Administrator
Staff member
This round involves replacing most of the cabinets, in which the island will not be replace, so will have to patch in some flooring I have on hand. The upper and lower cabinets all go on two walls, leaving the wall of cabinets with my refrigerator. All new counter tops, back splash, and under cabinet lighting.
The existing kitchen...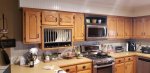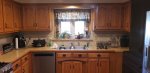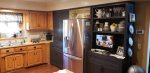 Here are the renderings from the cabinet shop...I'm not build, but assembling/installing them.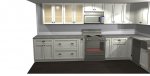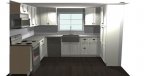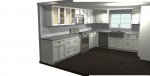 She gets her farmhouse sink and large storage drawers. I'll have some organizer projects to do as well as build one wall cabinet to go between the pantry and new cabinets, and convert the cabinet under the tv to 3 large drawers rather than doors.
The old cabinets may be going to my daughter's house if she's interested in them. I'll update the configurations, do all the finish work on them, and install for her; so they will hopefully have a second life.
Last edited: