Administrator
Staff member
Counter top guys showed up about 8:30 today and finished up about 11:30.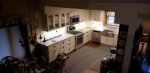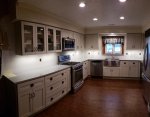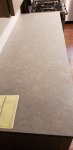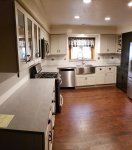 There is one seam, in this corner, another in middle of where the sink faucet is. I think they did a pretty good job, pretty hard see if you're not looking for them.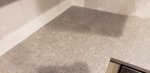 This corner we're thinking of doing a piece of 3/4" soapstone on the black cabinet. I thought the new counters were going to be thicker than they are, otherwise I would have just had some matching piece done for them too.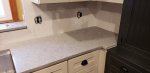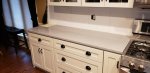 I still need to connect the new kitchen faucet and fasten the dishwasher as they moved the tabs to the side. They could have added a bar across the top under the counter, but said it looks pretty bad with the top controls of the dishwasher.