The simplest ideas are often the best, and they don't come much simpler than Tod's method of putting a straight edge on a rough board which he outlined on another thread the other day.
For those who missed it I have explained it in more detail here. I had 15 boards of oak to 'straightline' yesterday and what would have taken me a couple of hours was done in 30 minutes.
Take an 8' length of MDF 6" wide and attach a cleat along one edge and across one end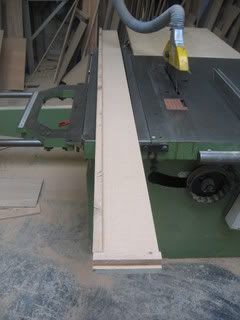 Then set the rough board on the table saw with any bow curving away from the fence in the middle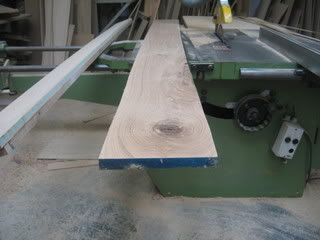 Place the jig over the board with the long cleat towards the fence and the short cleat towards yourself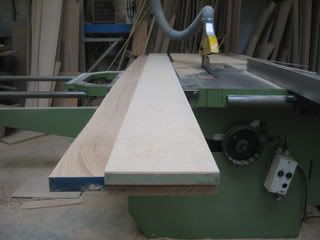 Measure the shortest width of jig and board - this will be at one end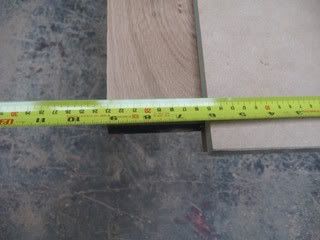 Set the fence to the same measurement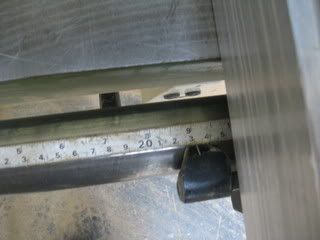 Rip away!
The newly sawn edge will be perfectly straight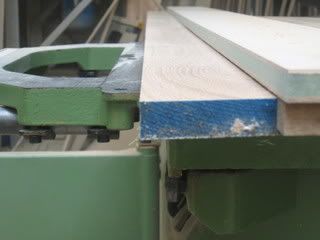 Flip the board over, trim the other edge, et voila!
A stack of perfectly straightedged boards
I realise that I risk ridicule by revealing that I am the only person here not already to straightline their boards in this way, but I am so bowled over by the simplicity and accuracy of Tod's jig - I just have to share it!
Thanks again, Tod.
Last edited: