Administrator
Staff member
I went up to look around the little house on the farm that is falling down today. At some point it was turned into a little workshop/garage with a lean to on the side for parking the tractor under.
I was looking at all the things that needed to be moved from it before demo and started to notice some of the little things laying around and stuck in the dirt.
A cultivator tine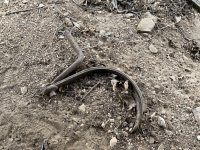 What looks to be a spot welder attachment for an arc welder hanging there.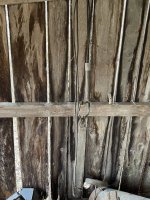 The tractors tool box, and yes an old wood chipper laying on the ground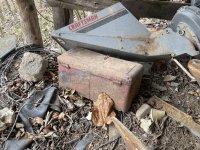 The plow of course.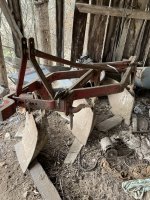 Then I stepped back and was looking at an electric fence charger and cow skull, then noticed what they were mounted to…a wagon side!
I think it was one of the things I was the most excited about. I'm going to be getting it down for sure as we've got two old hay wagons that I'm sure it fits, should make a good template for making more.