LOML has been using a TV tray as a side table in the TV room for way too long. I have a round walnut Maloof style table on my side
. I am still percolating on a sideboard design but needed to do something besides build shop fixtures and planter boxes. I offered a side table design that echos the recent
floating media cabinet
. The only requirement was a drawer for her to charge her headphones and iPhone at the end of the day. She approved.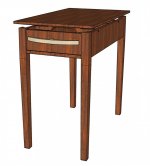 As always the first thing to do is pick out some material.
I'll need some thicker stock for the legs as they will be tapered.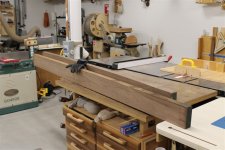 This is when you are glad you planned for some machines to be mobile.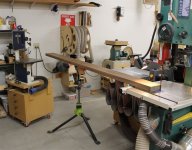 I break out some leg blanks, choose the show sides,
and final mill them.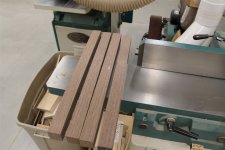 They get cut to length.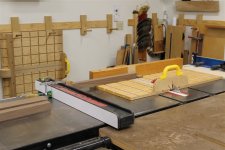 And well-marked for orientation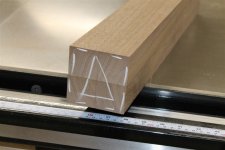 Nothing like mortising the wrong face of a nicely matched leg.
Admitting that you can not control post-mill movement I have a habit of letting things rest under pressure.
I found a cool bit of figure that I will probably use as the drawer front.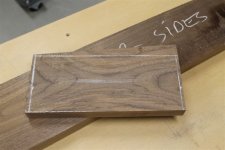 cont'd . . .