Administrator
Staff member
I found this hanging from the rafters of the little house as I was moving stuff out of it the other day.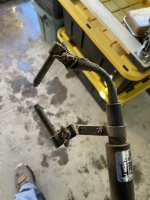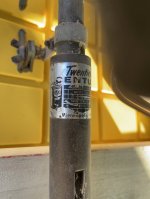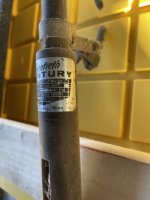 I asked my wife's grandpa about it and he used it to do quite a bit of welding. He said he was never really good at it, but looking up other posts on the topic of using them, they were pretty inaccurate to weld with. I've seen some of his welds and they weren't petty, but held.
I did see a couple of posts saying they were good for heating up specific spots of metal, such as for bending it, so may give that a try some day.