I would install a metal post welded to a base plate and clad the metal post with wood. The problem is that I don't think the limestone provides enough embedment for the needed length of anchors for the required clamping force. What is under the limestone? Can holes be drilled through the limestone into something more solid providing longer anchors with more clamping force?

View attachment 127071
If you use this method you can core drill the limestone and concrete and use por-rock to anchor the post. I've set a lot of steel handrail this way.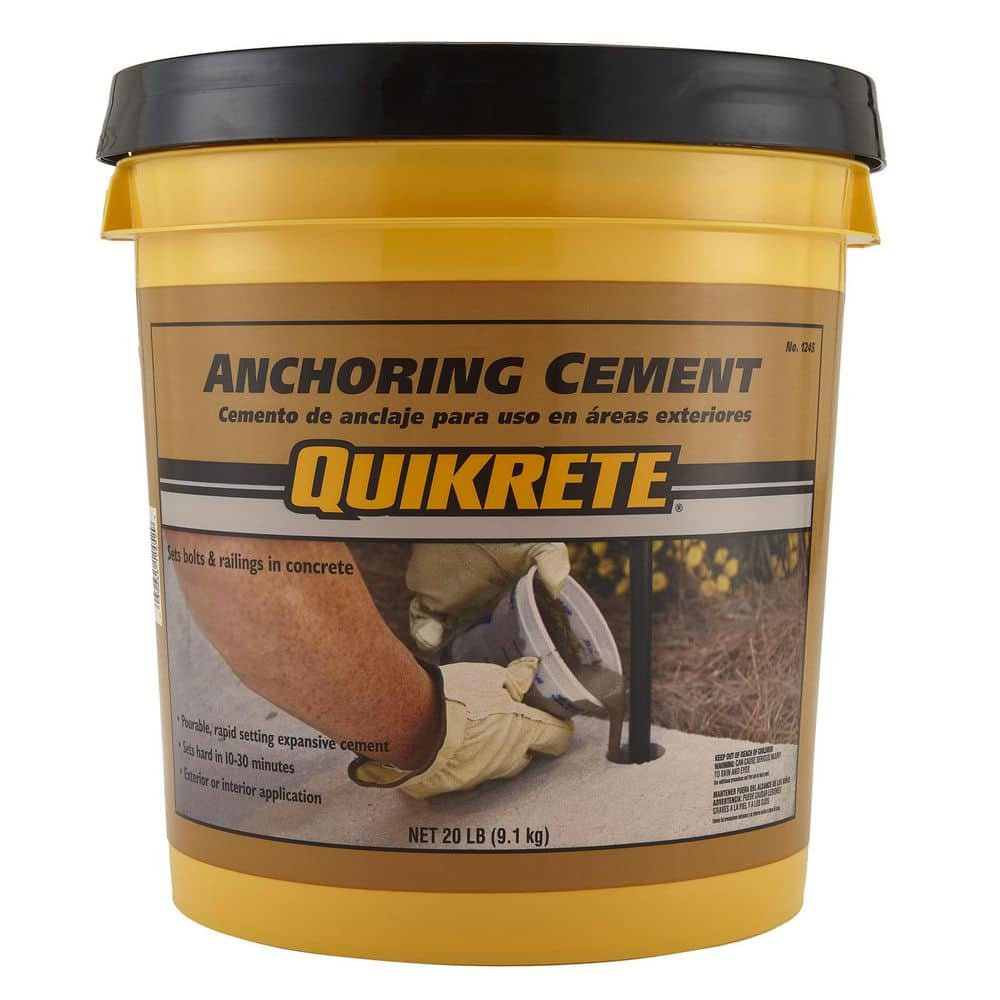 Quikrete 20 lb. Anchoring Cement is a pourable, fast setting, expansive cement that develops strength greater than concrete. This cement expands to fill voids in concrete to ensure that it locks into place. Quikrete 20 lb. Anchoring Cement is used for anchoring essentially anything metal into...