Administrator
Staff member
I've played on a few stage trailers over the years, too.
A few years ago at the Albuquerque airport on a stage trailer owned by the city...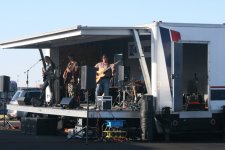 Early '80s on another city-owned stage trailer at a park. The bass player in this photo is the same guy I'm playing with today. The show was sponsored by the local rock radio station...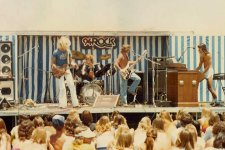 This one doesn't really show the stage, but for this outdoor concert in the early '80s we used two flatbed semi trailers parked side by side and all the PA gear we could muster. Same band as the photo above. These are the two techs running just the on-stage monitor mix in a strong wind...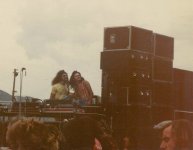 /threadjack complete
Last edited: