Former Member (by the member's request)
I haven't seen the weekend bench shots this week and this "Slow" old man has had quite a good week.
I had two old sheets of 3/4" plywood, crap on both sides, saved for "something, someday."
I used the Festool TS 55 EQ and the rail system for cutting out my shelves. The fit was so tight I had to use a hammer and block of wood to tap them in.
Page 8 and 9 show the shelf cleats and then the fitted shelves. I'm ready for a "bunch" of sanding (With the RO 125) and the top. I'll probably use poly on it later. I want this thing out of the way for a while so I can get the new cabinets in there and start working on them.
http://dontee.sistmllc.com/cornercounter/index7.html
If it were not for the Festool setup, I simply would not have been able to work with these full sheets of plywood.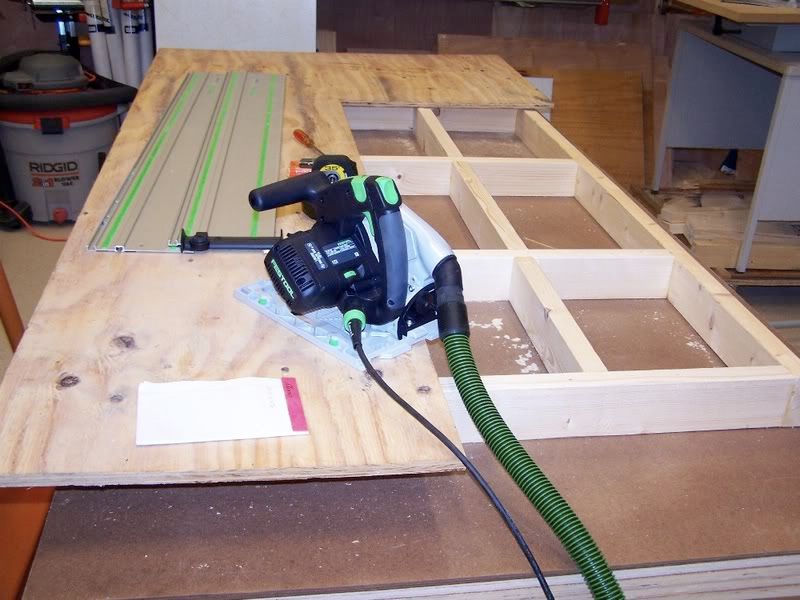 Sorry to keep re-posting such a simple project but it's rather exciting to me to keep finding ways to make it more or less effortless. Where there is a will there is a way.
DT
Last edited: