We have been having some problems lately with the finish bubbling on the inside corners of guitars that are being finished with lacquer. It happens either at a neck joint or at the bridge on a steel string guitar. We are at a loss as we have tried thinning the lacquer more and we also have tried retarder thinking that might help. Here are a few pictures so you can see what I'm talking about.
The guitars are sealed with de-waxed shellac from flakes mixed with everclear and the lacquer is instrument lacquer from Cardinal.
The first is of a semi hollow guitar where the neck joins to the body.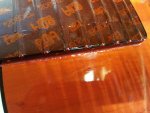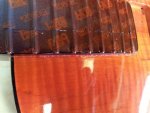 This is a steel string and the bubbling is happening on the neck side of the bridge.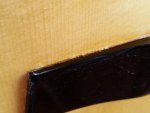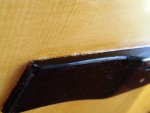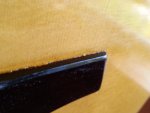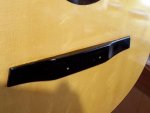 Any help would be appreciated.