Bought this last year in July. This is the new (to me) Delta 1200 scroll saw. I believe from the serial number that this might be from 1939. It was originally in a school, and then one other person and now me. It is in exceptional condition considering the age. It functions just fine, and has actual oil still in it, the last owner definitely took good care of it. He stated that it had been painted green by the school, as every tool in that shop had the same "shop green" color applied to it. I might actually tear this down and clean it all up and repaint it once I get the shop in order, but for now, it's just a very nice addition to the shop.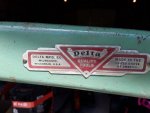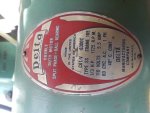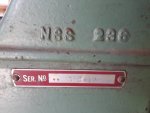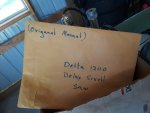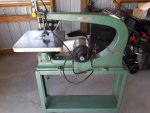 After I bought this one.......I found ANOTHER one, without a stand or light and still the gray color, but otherwise it is in perfect condition as well.
I still haven't messed with either one much .... haven't figured out the whole tension thing, and wonder if they will wear out quickly or if the springs in there can be replaced etc... any ideas on blade sizes/types for 3/4" material and how to tension these things correctly ?