I've got a bunch of bloodwood pen blanks I need to get off my shelf, to make room for other fun stuff. My little nephew went crazy, and was having a blast in my shop, cutting pen blanks....and he over did it.
I'm selling them for $1 each.
I can fit 9 in a flat rate envelope, that ships for $4.95.
I can get 55 in a medium priority box.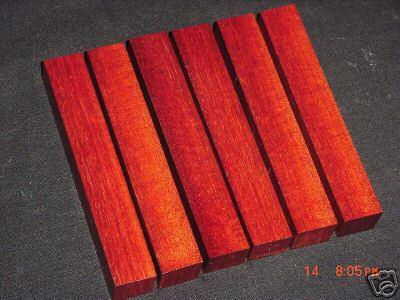 Probably easier to eMail me directly.
Time2Boat@Gmail.com
Last edited: