This is a current project I'm working on. It's my first ever live edge table and I feel like I'm stuck.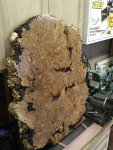 I was going to do straight tapered legs but just didn't like the look so I gave them a slight curve with a taper.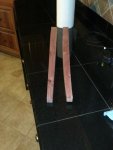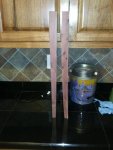 Then I took a piece of 1/4" ply and attached the legs to it, set the top on it to see what it looks like and everyone says it was missing something.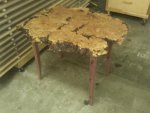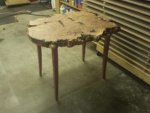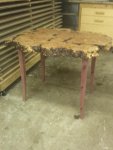 This morning I went out and whipped up some quick plywood rails with a curve along the bottom edge as I didn't want to waste any of the good wood and put them in place and the wife and daughter both agreed it made a difference and that it looked much better.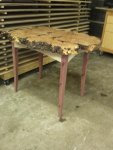 I'm still on the fence as it does look better but am thinking if the rails should be narrower. In this picture they are the same height as in the others but the top hides more of the rail so they look thinner.