I've been spoiled by the small profile, unobtrusive, LED goose neck light on my DP and smaller bandsaw. Dad's Delta had the original lamp fixture which works fine but . . .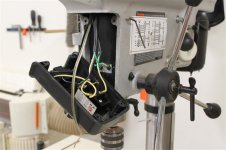 .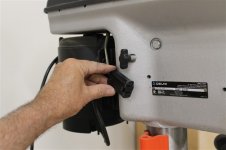 .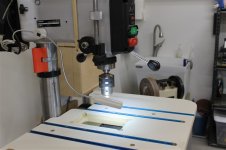 I could have hardwired the LED lamp in but I've been doing this long enough to know to future proof my builds when I can.
Now I have to decide whether to keep the Rockler table dad used, move the Woodpecker table I'm used to,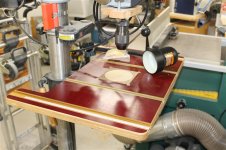 or shop build a custom one.