This may belong in Off Topic but, I just wanted to give a shout out to Klingspor's Woodworking Shop. This gallon of shellac arrived. LOML carried it out to the shop sideways. I politly mentioned the glaring red arrows and "This Side Up" warnings on all sides of the box.
I need not have been concerned . . .
Metal clips on the lid and a padded diaper.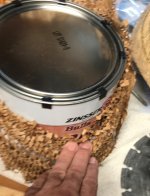 More padding top and bottom.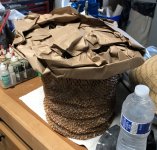 Packed super tight into a box that is packed with more padding inside another box.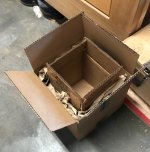 I think you could have rolled this thing down a flight of stairs with minimal damage.
On the other hand Home Depot shipped me some 3M filters in an oversized lightweight box with NO padding at all . . . not a single one survived.