Hi All,
I'm relatively new to woodworking and recently came across a Delta Double Duty lathe.
It's $500 but comes with everything seen in the below pics (lathe, table, accessories, and numerous tools).
The motor is 1/3 hp. An image of the motor is posted below with more details.
I went to see it this morning and the seller gave me a demo. The motor and belt seem to be in great working order. He placed a square piece of mahogany in the lathe and turned it into a circle with a roughing gouge in no time.
With that in mind, does $500 seem like a fair price?
Thank you in advance for any input.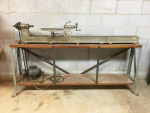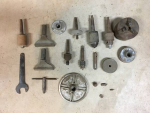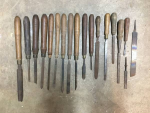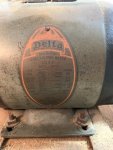 Last edited: