I may have already shared this one. Needed one and couldn't find mine (still in storage mode) so I made another. I can't remember how many years I've got on the first one.
Here's the tools you will need.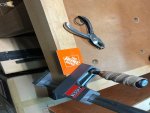 Clamp the card so the edge of the bench acts as a depth stop.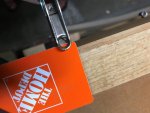 .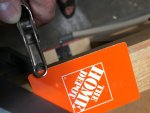 Punch, shift, punch, shift, punch, shift . . .
Cleans up easily and even if you get lazy, most of the dried glue pops right off the dead gift card's surface.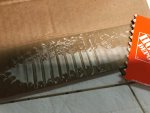 Punch-outs can be deeper or shallower depending on your needs.