Hi gals and guys.
Being confined does give time to tidy the shope mong other things, like doing one of those projects on the "to do" list. Well, today as I haven't got enough wood to make any project that I'd like to, I searched for a plane I got some years ago on ebay. And I would like your opinion about how you think I should proceed with its restoration.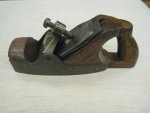 This plane seems to be Ward one ( at least the blade and the chipbreaker are from that brand). but the rest of the body seems to have been somehow "tuned" by the previous owner.
As you can see the handle or tote top has been chopped away, or even fully remade, I doubt it was like that originally ( I'll do some research though). And it seems that the owner changed the blade angle as well, if we look at the glue line of the shim that is on the wood body.
The lever cap is absolutely assymetrical and the holes for its pin or axe are also off so it doesn't stay parallel to the blade because it has'nt got a 90º angle on its tip at all.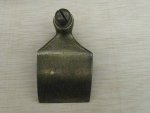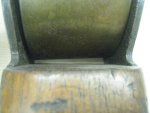 The blade has been worn almost completely so I doubt that any of of the good steel of the edge remains there.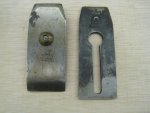 The body seems to have been filed or sanded with rough sandpaper if we look at the scratches it has. I wonder wether it was Mr. Hirst who did it...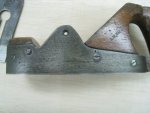 So here are the questions:
Should I remake a full handle as it was originally? I'm quite for it TBH as it is rather ugly by now.
Would you braze and fill in the holes of the lever cap and remake them properly squaring the front tip of the lever as well?
Continues on next post.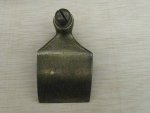 Last edited: