I am not a Neander but, make liberal use of hand tools in my work. I had an opportunity to pick up a Veritas PM-V11 blade and cap iron for my MF No 9. Millers Falls measured their plane in approximate inches so a No 9 is about the size of what most of us think of as a No 4.
The blade came well lapped as is the norm for these. A bit of honing and it was ready to go. the only rub was that the cap iron screw was a bit large for the MF frog cavity. I swapped it with the MF screw and all is well.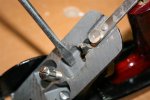 .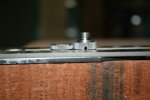 I adjusted the frog a bit. The thicker blade and cap iron were not a problem with the depth adjuster tongue, lateral lever or MF style lever cap.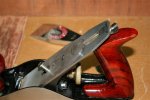 .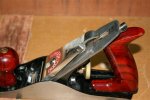 And it does what it is supposed to do.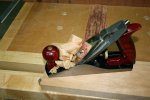 I have two No. 9's and so could compare them side by side in use. It seems there is a bit more authority with the heavier blade. The difference is not amazingly better so that could be subjective. I will enjoy the extended time between sharpening.
Last edited: