Administrator
Staff member
Yes, already.
As mention on my original post, the power supply that came with my smoker was dead on arrival. They have shipped me a new one, but it's basically a power brick with a cigarette lighter plug on it. To say the least it, it feels a bit janky, and storing it and the other cables is an organization problem I need to tackle. Don't get me wrong though, I like the idea of the 12v setup and it works.
So after some googling of what others have done for storing the cord/brick, I found a few folks that just mounted a 12v transformer in the bottom of the control box. So I decided to go that route.
I didn't cut any wires, just created a patch cord to tie into the factory connections.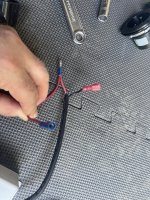 Like the others, I used an 120v RV input socket, mounted in the back of the box. I did add a fuse to my setup though.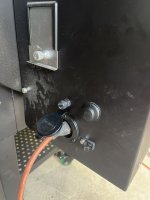 Works well and can still use a 12v connection if need be, for power outages or tailgating.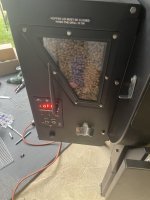 I also added some additional wire screening to block out the mud daubers and other critters.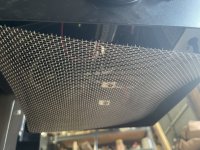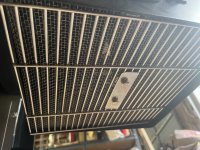 And closed off a pretty good gap. I'll be using some left overs on a few tools and other things in the garage to block them out of those.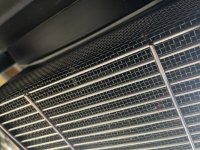 Lastly I added some door felt to cut down on the smoke blowing out around the door.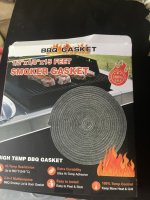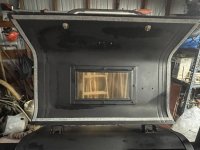 I ran a test tonight, but it got dark before I finished the cook, thank goodness for the built in light.