These are a few new bowls I finished this week. I have a booth at the Charles Hall Museum Market Place here in Tellico Plains... one of the other vendors brought me a few pieces of wood from a tree he cut... all Cherry and with some burl.... these are 4 bowls I cut from the wood.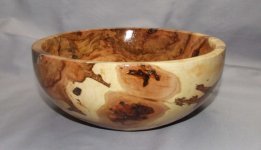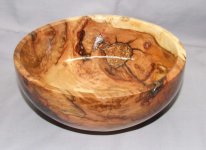 The bowl is 8 3/4" diameter by 3 1/2" high at the rim, and finished in polyurethane. I had a big hole in the bowl where a limb had rotted away... filled with sawdust and CA.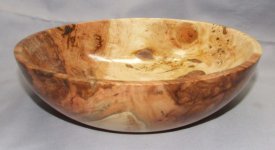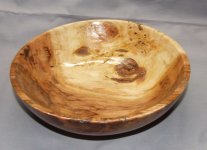 This one is 8 1/2" by 2 1/4" high and also finished in polyurethane.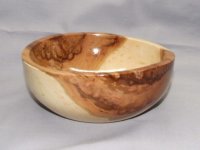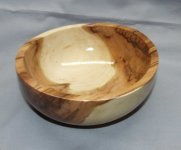 This one is 5 1/2 by 2 inches... same finish.... it has actually warped slightly as green fruit woods will do.... this was actually the first of the bowls I turned and it sat for a couple of weeks before I put finish on it.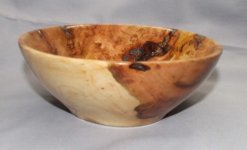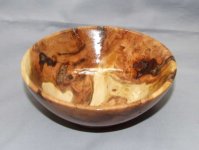 This one is 5 3/4 b 2 and was turned from one of the knots/burls on the side of the log...
Last edited: