Today my wife and I went to empty the dust bin on my cyclone today and found this.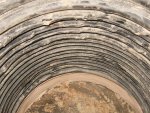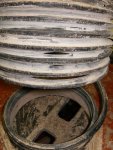 This is the second time this has happened to me. I'm not sure what to do now as the Black flex was more heavy duty than the clear flex that I had on there.
Anyone else ever have a problem like this? Any suggestions? I'm tempted to just by a 8" fernco coupling.