Hi Guys.
I am working on a cabinet that I started a year ago. I had all the pieces cut since then and now when I made a dry fit one of the doors is warped or curved, quite badly (see pic)
At first I was scared, but after double checking everyhting I found that it seemed so bad because I fixed it with a clamp on one side rather than rest it where it should rest, so finally it is only slightly warped, about the thickness of a credit card on one side,(left) and half of it on the other side (right). So the lateral sides are curved upwards.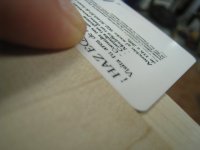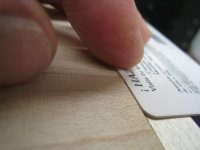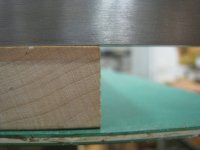 I am thinking about flatenning the back on my jointer, but I am not sure wether it is the best solution. Another idea is to mimic the inclination of the side on the vertical pillar of the cabinet to compensate it, but I think it will lead to worse problems.
What would you do?
Thanks in advance
PS I will post the whole thing when I finish it.
Last edited: