Administrator
Staff member
Over the past year I've been working on taking down the the little house here on the farm. Our goal was to remodel the main house first, but after a lot of back and forth over what we can/should do while my wife's grandfather is still here, we've made zero progress. Mostly we'd be sinking a bunch of money into some band aids that we'd just redo when we gut the house and update everything. We also don't want to add additional stress to her grandpa, which will be turning 101 this year.
Ultimately we want friends and family to visit us on the farm, and we need a place to live (other than the camper) as we remodel. So we've been thinking about building the guest house now, where the little house used to sit.
The old foundation looks to be in good condition, but I plan to have a new slab poured over the old level things out and give us a good base to build on.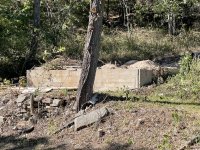 I've been digging out the back wall, which we'll put a retaining wall in to keep the hillside in place. I've still got a bit more dirt to remove, but getting close to starting plumbing layout. The side with the plumbing used to have a crawl space. It will get filled in with stone. I have a small section of concrete to remove for the bath plumbing.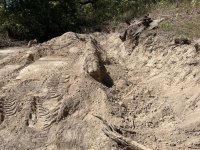 For the building, we're looking at the Menards garage kit. Their design site lets you choose the options and do the layout to your needs.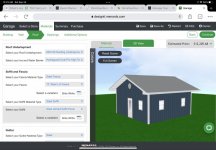 Overall the slab will be a little over 20' x 20' with a deck on the front and shed roof over the deck.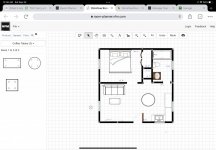 Anyway, I've gone back and forth on using the old foundation, but in the end, it's been here over 100 years, so I feel like it's going to be ok.